Malta Permanent Residency Programme – MPRP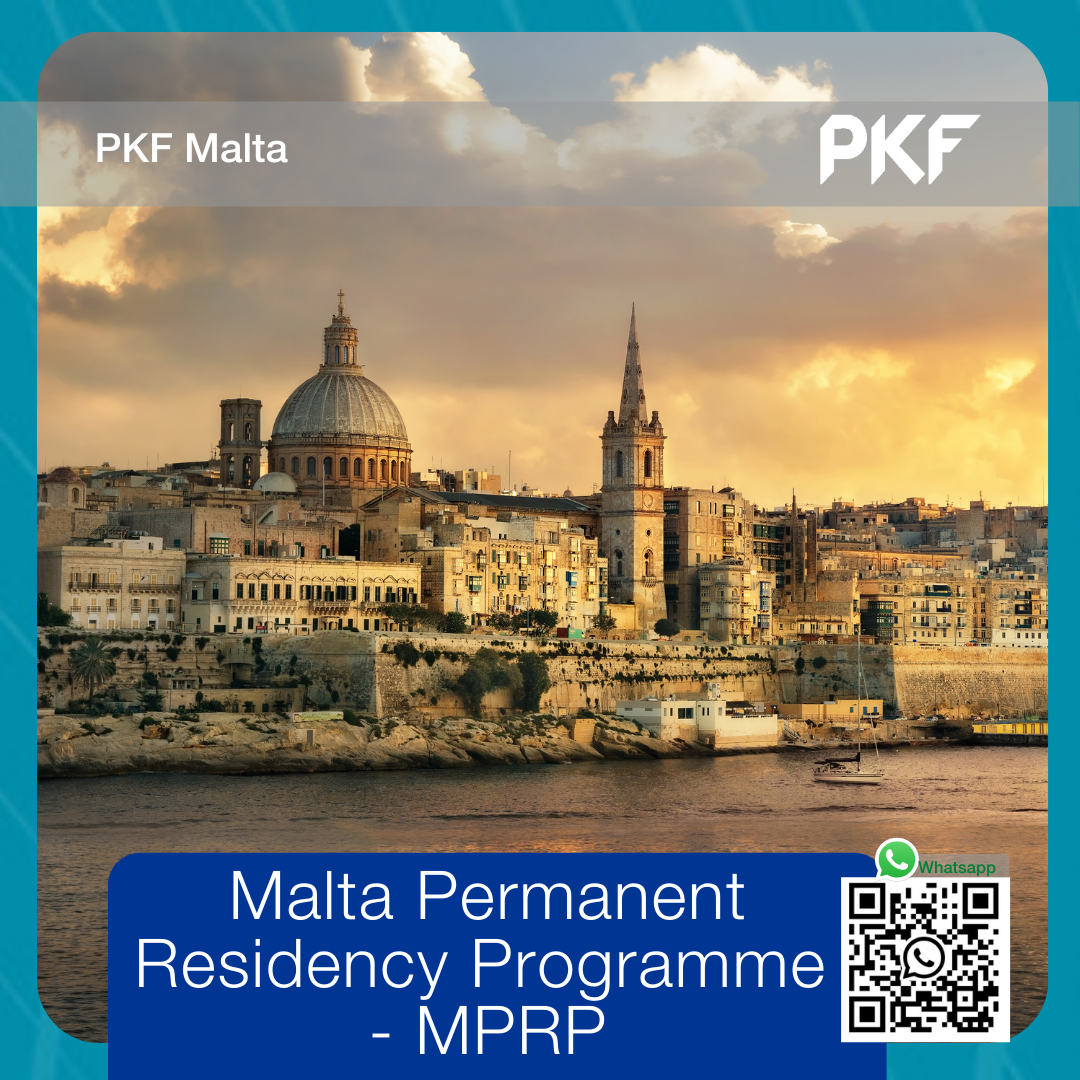 The Malta Permanent Residency Programme (MPRP) was launched in 2015. It provides successful applicants with the right of permanent residence in Malta or indefinite leave of stay, subject to an ongoing fulfilment of the relevant requirements. It provides international investors with residency rights.
These rights will apply only for non-EU / EEA / Swiss Nationals. The programme has no minimum or maximum stay requirements. PKF Malta Agent License: AKM-PKFM-23.
Benefits of MPRP
You & Your Family: Right to live, work & stay indefinitely in Malta
Education: Access to top-tier British Education & English Language School Hub
Health Care: Access to the highly reputed health care ranked 5th globally
Real Estate: Ease of investment in sound real estate market opportunities
Schengen: Visa-Free travel within Schengen Area, with a right to stay in one place for up to 90 days in any 6 months period
LGBTIQ Equality & Rights: Permanent Residence in Top EU Country for LGBTIQ Equality & Rights
---
Investment Requirements:
Main Applicant: 18+ of age of good repute, with a maintained capital of €500,000 for which the capital has to be maintained for up to the first 5 years only. €150,000 of the total €500,000 capital should be financial assets.
Government contribution: €68,000 for the property purchase option and €98,000 for the property rental option. The investments still have to be held for 5 years.
Non-government organisation €2,000 donation
Property:
Rent a property worth min €12,000 /year situated in North of Malta, or €10,000/year situated in Gozo or in the South of Malta for 5 years
Buy a property worth min €350,000/year situated in North Malta, or €300,000/year situated in Gozo or in the South of Malta for 5 years
Government fees: Parents/grandparents government fees €7,500 per person
Insurance: A Health Insurance policy that covers as a minimum the Maltese Islands territory
How PKF Malta can help:        
PKF Malta is vested together with its partners to make this process for you and your family, as simple as possible. PKF Malta will accompany you throughout the entire process and make sure that your citizenship by investment program is an enjoyable, successful and smooth route.
Seeking assistance? Please complete this brief survey to expedite our support: Take Survey