Malta Nomad Residence Programme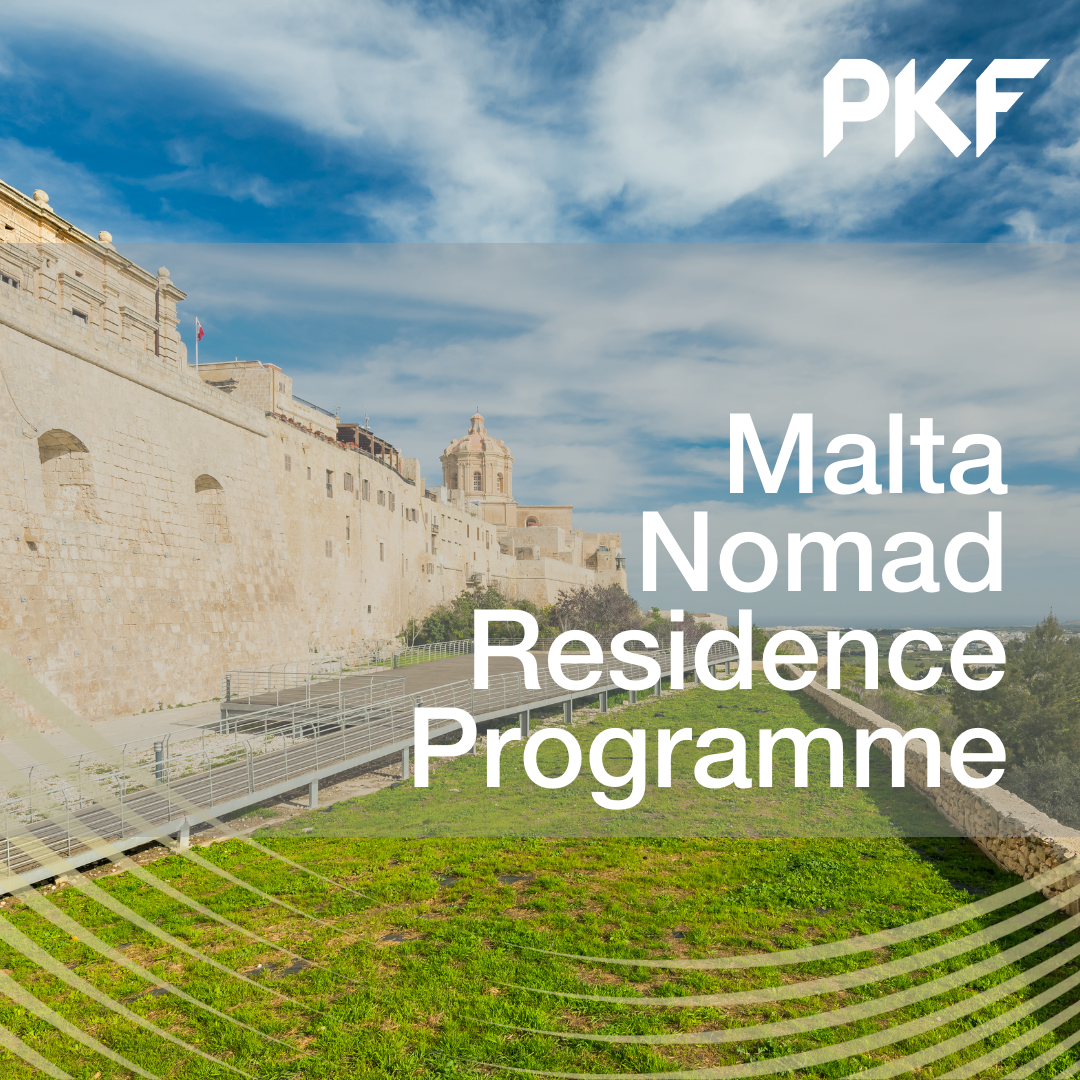 The Nomad Residence Permit enables holders to retain their current employment-based in another country whilst legally residing in Malta, which already hosts and welcomes digital nomads from the EU.
Now the permit is open to individuals from third countries, who would normally (but not necessarily) require a Visa to travel to Malta and who can work remotely and independent of location, using telecommunications technologies.
Eligibility
Applicants must prove they can work remotely, using telecoms. Applicants must also be third-country nationals. In addition, applicants must prove they fall under any one of the following 3 categories:
1. work for an employer registered in a foreign country and have a contract of work;
2. conduct business activities for a company registered in a foreign country and of which applicant is partner/shareholder; or
3. offer freelance or consulting services, mostly to clients whose permanent establishments are in a foreign country, and with whom the applicant has contracts.
Moreover, an applicant must reach a gross monthly income threshold of EUR 2,700 gross of tax and be able to provide a valid travel document, health insurance, a copy of their lease or purchase agreement in Malta and pass a background check.
Advantages & Benefits:
Legally residing in Malta and still retain their current employment with a foreign company.
A Nomad Residence Permit will be issued for one year and can be renewed
Applicants who intend to spend up to 180 days in Malta will be issued with a National Visa while those who intend to spend up to 365 days or more will be issued with a Residence Permit.
Nomad Residence Permits holders also can bring their family members
Fast processing period: up to 30 days.
Lower processing fee: EUR300/each applicant
How PKF Malta can help:        
PKF Malta is vested together with its partners to make this process for you and your family, as simple as possible. PKF Malta will accompany you throughout the entire process and make sure that your citizenship by investment program is an enjoyable, successful and smooth route.
Seeking assistance? Please complete this brief survey to expedite our support: Take Survey