About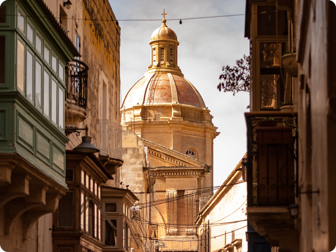 PKF Malta is a dynamic and forward-thinking firm that specializes in audit & assurance, tax, advisory services, and internal audit insurance. We cater to a diverse clientele spanning various industries. 

PKF Malta has built an exceptional reputation over the years, thanks to our unwavering dedication, professionalism, and a genuine eagerness to serve our clients. Our firm boasts a team of experts who bring extensive experience to the table, allowing us to craft high-quality, customized solutions that align with our clients' objectives.
Our credentials hold significant weight, recognized not only by the Government of Malta and its departments but also by key entities such as the Inland Revenue, the VAT Department, the Malta Chamber of Commerce, and the broader commercial sector.

Among our core professional services, auditing takes a central role. Our primary goal is to assess a company's financial statements, in compliance with legal requirements. At present, our team includes professionals and graduates with expertise in economics, law, and finance, backed by a specialized administrative staff.
At present, our team includes professionals and graduates with expertise in economics, law, and finance, backed by a specialized administrative staff. PKF Malta is a proud member of the PKF International network. As part of PKF, we serve a prestigious clientele and maintain an outstanding reputation, thanks to our dedication, professionalism, and enthusiasm for client service.

View Our Online Brochures: here
---
Transparency Reports
We are pleased to present our Transparency Reports designed to give information on the ownership and governance of the firm and the measures we take to maintain independence and high-quality standards in our audit and other services.
This transparency report has been prepared in accordance with the terms of the disclosure requirements of Section 18 of the Accountancy Profession Act (CAP, 281 Laws of Malta) relevant to audit firms that carry out statutory audits of public interest entities.
View the reports here:
---
About PKF International
PKFi is a global network of accountancy firms, with 214 members that operate under the PKF Global brand in 150 countries across five regions. We have over 21,000 professionals united under the PKF Global brand worldwide. Visit: www.pkf.com 

Our promise of a consistent experience for our clients and a common understanding by our firms of what we do, how we do it, and the values that drive our behaviour. At PKFi, we are the forefront of compliance regulations and specialise in providing high-quality audit, accounting, tax, and business advisory solutions to both national and international organisations.

Rest assured, wherever you are in the world and whatever your accounting and business advisory requirements, our network will collaborate to deliver solutions in a timely and professional manner.

We are a global community where dynamic business advisors can belong, grow and thrive. Together we create powerful opportunities for our clients, people and communities. A truly inclusive ecosystem of passion and support; a space where the brightest minds in the business work together to transcend borders, unlock global possibilities and realise their true potential.
---
Find us on:
---
The Authorities