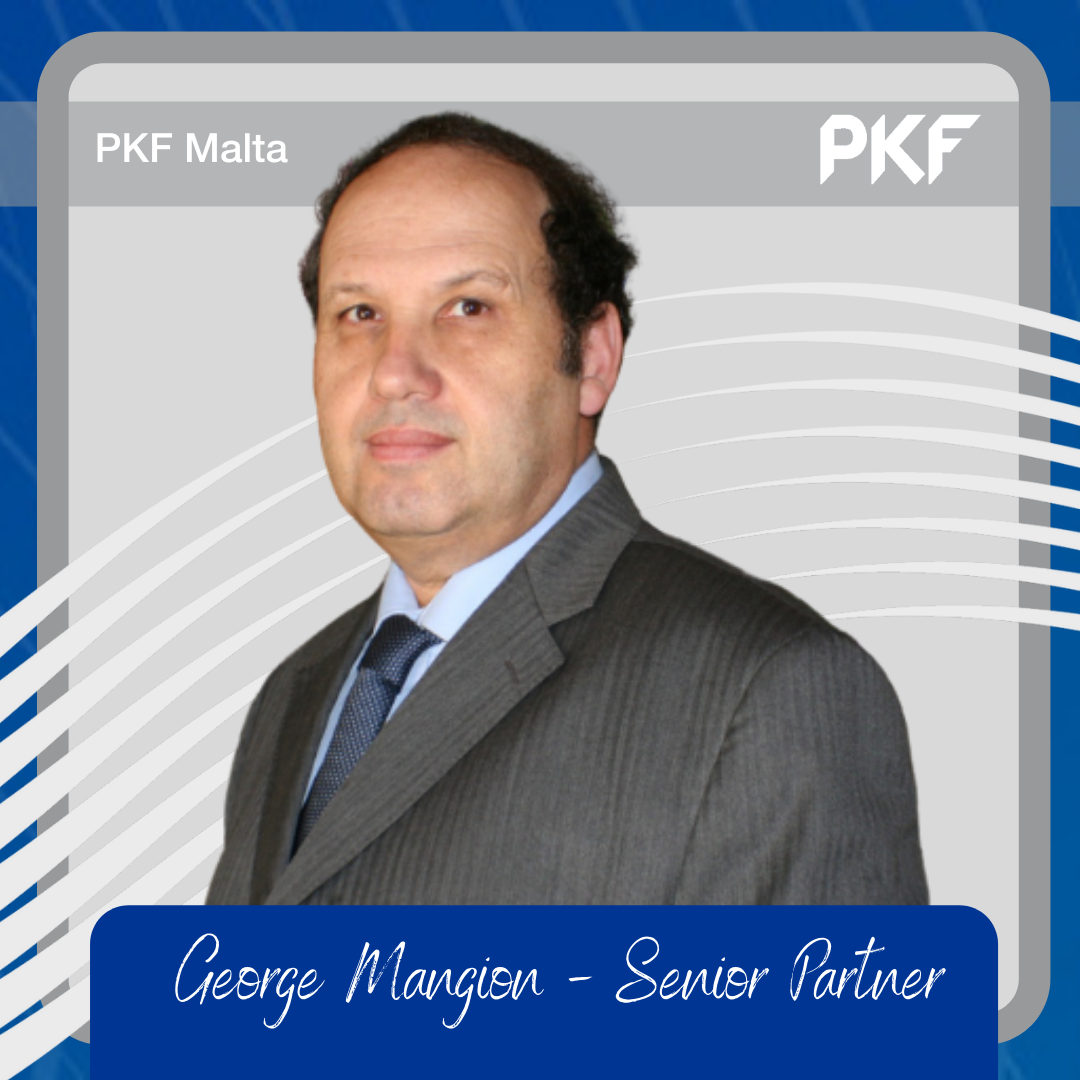 George Mangion

Tel: +356 2148 4373
Email: gmm@pkfmalta.com
Professional Experience
George Mangion FCCA CPA MA (Financial Services) is the senior partner and the head of the audit department at PKF Malta.
He has over thirty years experience in accounting, taxation, financial and consultancy services. His efforts have seen that PKF has been instrumental in establishing many e-Commerce and international trading companies in Malta and has developed relationships with market leaders in South Africa, Australia, New Zealand, Ireland, USA, Belgium, Italy and Scandinavian countries.
George Mangion has also lectured and delivered presentations at numerous seminars and conferences worldwide on subjects relating to a wide range of topics including taxation, auditing and captive insurance.
Professional Qualifications
FCCA CPA MA (Financial Services)
Return to directory