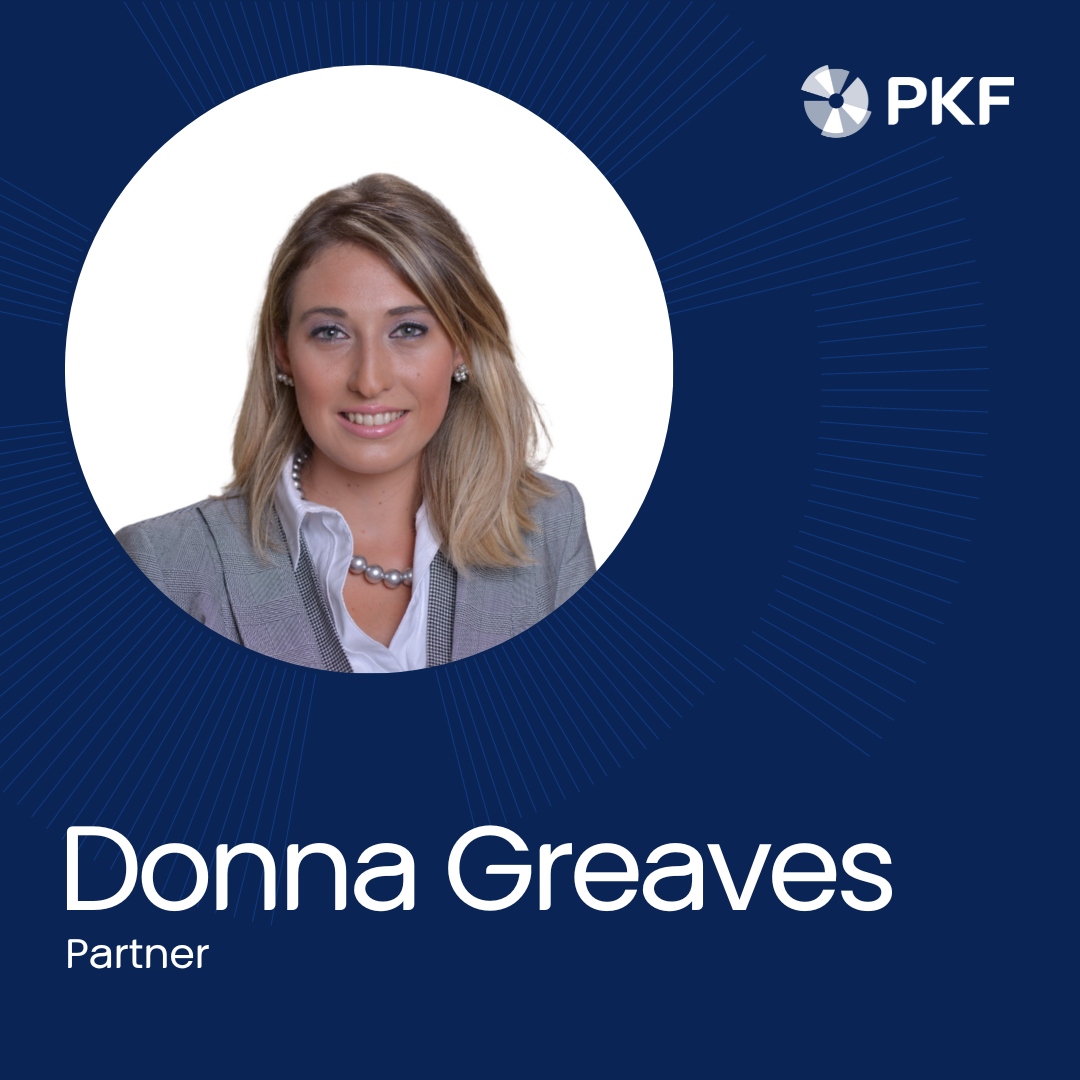 Donna Greaves

Tel: +356 2148 4373
Email: dgreaves@pkfmalta.com
Professional Experience
"Having a passion for business is what led me to a career in accountancy, and later in auditing, and branching out into an eventual specialisation in taxation". - Donna Greaves Bonello
Donna Greaves Bonello is an audit partner at PKF Malta responsible of audit assignments, both of private companies as well as governmental entities and NGOs. She has also extensive experience in accounting and she also manages a portfolio of clients.
She holds the ACCA qualification, is a Certified Public Accountant, Registered Auditor and is a member of the Malta Institute of Accountants. After successfully completing the Advanced Diploma in International Taxation with the Chartered Institute of Taxation (UK), she sought to expand her knowledge and expertise in the financial services.
"Being equipped with the M.A in financial services accelerates the growth in my career, where I can better assist our clients". - Donna Greaves Bonello
Working at PKF Malta, she has been involved in enterprise operation at all stages from their incorporation, throughout their business operation and even at the final stages of an enterprise's existence. Also, she assists companies to understand local and international tax structures and align the tax function with business objectives.
Donna Greaves Bonello regularly attends conferences on Captives and Insurance, and is a member of PKF International's Committee on Indirect Taxation.
Professional Qualifications
Return to directory