Network News • 2023-09-14
ESG Grant Scheme for SMEs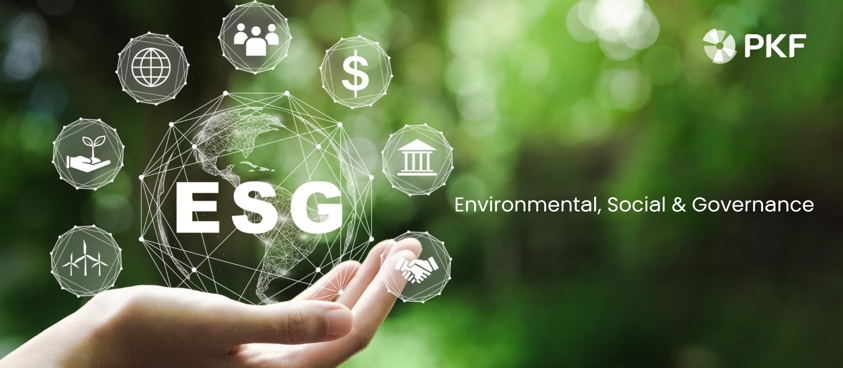 The Maltese Government has introduced a new ESG Grant through Malta Enterprise to provide financial assistance to small and medium-sized businesses (SMEs) for advisory services related to Environmental, Social, and Governance (ESG) reporting. The grant aims to support these businesses in enhancing their sustainability efforts.
Here are some key details about the ESG Grant program:
Financial Assistance: The ESG Grant will offer financial assistance of up to €5,000 over a three-year period to eligible SMEs. This financial support is intended to cover the costs associated with advisory services related to ESG reporting.
ESG Reporting Benefits: There is a positive impact of ESG reporting on businesses that have already adopted it. These businesses have seen an 8% reduction in carbon dioxide emissions, a 9% decrease in waste generation, a 7% increase in women in managerial roles, and a 13% rise in independent directors on boards.
The ESG Grant program will encourage businesses to become more environmentally conscious. It will also promote better internal management structures and more inclusive workplaces that value employee contributions. Furthermore, through this scheme, Malta Enterprise aims to identify and measure ESG parameters for their business. The ESG reviews should be conducted periodically in order to identify year-on-year changes, establish targets and measure progress.
Eligibility Criteria: The grant is open to a wide range of businesses, including smaller enterprises that employ up to five full-time employees, as well as medium-sized companies that employ up to 250 full-time employees or their equivalent.
Grant Details: Beneficiary companies can receive a cash grant of €3,000 initially, which can cover up to 75% of the costs associated with engaging an advisor for ESG reporting. Additionally, these companies have the option to receive an additional €1,000 cash grant in each of the subsequent two years.
How to apply: Applicants must select an advisory service provider such as PKF Malta. The application form can then be completed and submitted through the Malta Enterprise client portal. Malta Enterprise will be accepting applications until 31st October 2023, subject to the availability of funds.
PKF Malta is your one stop shop for ESG reporting. At PKF Malta, we recognize the importance of embracing the notion of sustainable development and the economic and environmental importance of correctly reporting on your business progress. In this regard, we have been active to promote ESG principals in a series of conferences and established a well-connected network of experts that can help your business in this regard.
Here at PKF, we can offer the following services to assist your company in reporting the ESG metrics:
Establishing an internal reporting system
Regulation on ESG measurement
Drafting of sustainability reports
Provide assurance/ verification on the disclosed ESG information
Get in touch with our advisory team by contacting Ms. Miriam Sultana on miriam.sultana@pkfmalta.com or on +21484373 for advice on whether you are eligible for this scheme.
See more Network News items