Bulgaria Citizenship & Immigration Investment Programme – BIIP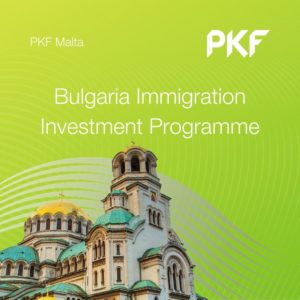 Obtaining Bulgarian citizenship through the Bulgarian Immigration Investment Programme – BIIP (Bulgaria Citizenship by Investment) offers an accessible, transparent, and reputable opportunity into the European culture and economy.
Bulgaria, a South-Eastern European country offers beautiful, vast landscapes, a rich and diverse culture. As one of the fastest-growing economies in Europe, Bulgaria offers a multitude of continuous opportunities.
Bulgaria became part of the European Union in 2007. Its citizens can live, work, study and travel freely in all of the EU's 28 member states. In addition, the Bulgarian passport allows visa-free travel to more than 170 countries and territories, making it the 10th strongest Passport in the world [1]. Bulgaria has E2 reciprocity with the US, hence its citizens may qualify for US permanent residence.
Process and timeline
One of the main benefits of the Bulgarian Immigration Investment Programme (BIIP) is that Bulgarian law offers the flexibility of a standard track and fast track towards gaining Bulgarian citizenship. The fast track process leads to citizenship within approx. 18 months of investment.
Unlike most other citizenship by investment programmes (CBI), the Bulgarian programme requirement is to invest, rather than donate to a government fund. The investor expects to get back the principal, together with any return. A wide range of qualifying investment classes is eligible.
On the Standard Track, after fulfilling the appropriate requirements, including the EUR 500,000 investment, the investor acquires a permanent resident status. After having been a permanent resident for 5 years, the investor then qualifies for citizenship
On the other hand, the Fast Track route allows the investor to make a second qualifying investment (EUR500,000) after one year of acquiring the permanent resident status, which then immediately grants the investor eligibility for citizenship.
Bulgaria Immigration Investment Programme (BIIP) Requirements
The requirements to qualify for the programme are as follows;
Access to investment funds to complete the investment.
A statement (and evidence, if required) of the sources of the investment funds (e.g. sales of other investments, sale of a business, inherited wealth, etc).
Police check reports from home country (and sometimes others).
Prior to applying for a Residence Permit in Bulgaria, applicants must obtain a visa at a Bulgarian Consulate abroad. The visa application may be lodged depending on the applicant's current citizenship and residence.
As a permanent resident, the applicant must not terminate or convert the investment into an ineligible investment class.
You must retain a qualifying investment for two years after you obtain Bulgarian citizenship, however, you are able to switch from one investment into another, as long as each is a qualifying investment.
An investor may acquire:
shares of a company admitted to trading on the Sofia stock exchange;
bonds, related instruments or their derivatives, issued by the Government of Bulgaria or by Bulgarian local government, with at least 6 months to maturity;
Bulgarian intellectual property, including patents, trademarks, service marks, and industrial designs;
the capital of private Bulgarian corporations (in this case an investment of at least approx. EUR 3 million is required).